What are right steps to erect frame scaffolding?
Among the scaffolding products used in construction projects, one of the most widely used types is the frame scaffolding, which can be used not only as an external scaffolding kind, but also as an internal or full scaffolding kind.
Frame scaffolding system is made up of scaffolding frames, crossing braces, connecting rods, scaffolding planks with hooks or slant scaffolding frames as its basic elements. And plus with slanting reinforcing tubes, shear ledger, bottom reinforcement tubes, sealing rods, base plates and brackets along with tie members, a standard set of tubular scaffolding system come into being.
As for the right erection steps of frame scaffolding system: basement preparation- settlement of base plates- settlement of base brackets-set up two single scaffolding frames-install crossing tubes-install scaffolding planks-repeat the process above until a frame scaffolding is finished to be erected.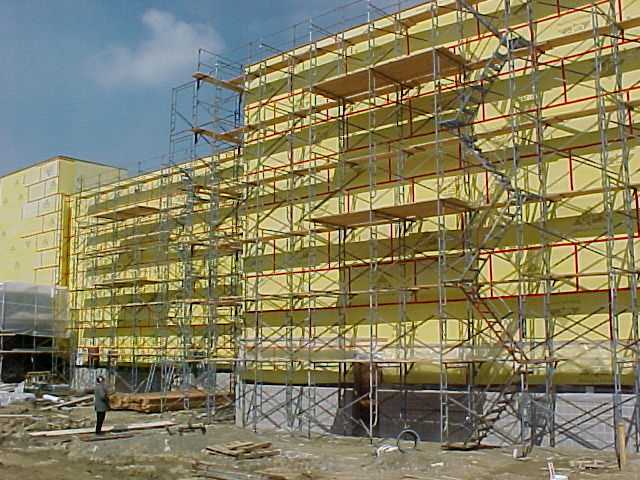 Sign up for our newsletter to stay up-to-date with our promotions, discounts, sales, and special offers.