TIANDI aluminium formwork systems
TIANDI aluminium formwork systems adopted renewable materials, in line with the international planning for construction projects of energy conservation and environmental protection, low carbon emissions regulations.
Since TIANDI aluminum formwork project put into production, after a period of technology accumulation and research, the production process and design level get a very big improvement.at present we have been completely reached the world developed countries level, and warmly welcomed by partners in Malaysia, Singapore, India, South Korea and other countries.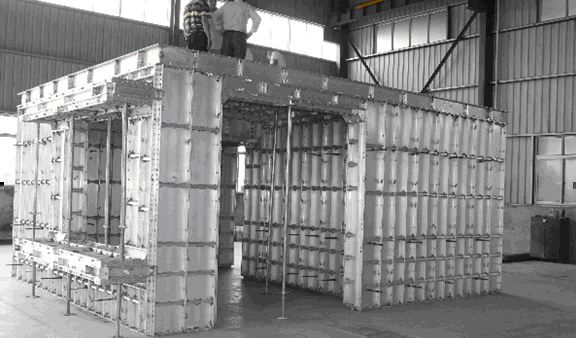 The exports amount of TIANDI aluminum formwork reached nearlly 10000 ㎡ / month. TIANDI Aluminum formwork has high standardization with a big loading ability and being recyclable. As the light weight of the aluminum formwork, no big mechanical equipment will be needed during the process of the construction. The construction can be completed in short period only with laboring work.
During 4 days, one floor can be completed. Meanwhile, TIANDI aluminum formwork will not produce any architecture waste, noise pollution. What it can bring is a beautiful, clean and smooth concrete building. TIANDI is the very helpful cooperator for the domestic and overseas outstanding architecture companies.

Sign up for our newsletter to stay up-to-date with our promotions, discounts, sales, and special offers.